FAT APPLICATION TANKS AND SYSTEMS
For use with Animal Grease, Tallow, Molasses, Blends, & Liquid Feeds
Heated Storage Tanks
Commercial
Industrial
Agricultural
Bulk Storage
Portable
Standard Sizes
  2,000 Gallon
  7,000 Gallon
10,000 Gallon
15,000 Gallon
Custom Sizes Available
Standard Tanks Listed Above are Equipped with:
25 GPM Positive Displacement Pump
2″ Inlet Basket Strainer
2′ X 3′ Access Door
UL Listed Electrical Disconnect and Controls
Pressure/Bypass Tank Recirculation
6,000 Watt Electric/Glycol Heater
Internal Vent/Overflow
Ladder and/or Fall Restraint
Top Inspection Manway
Piping
Black, Stainless Steel, and Teflon
Up to 600 degree temperature range
1,000 PSI rating
Quick installation time
Durable
Longer life
Low/No maintenance
Product line pipe size available from 3/4″ to 2″ for a wide cariety of application rates
Options and Equipment
Batch meter readout
Stainless steel valves
Carbon steel valves
Line set assembly
Nozzle assembly
Stainless steel braided teflon tubing
Liquid level inventory
Electric actuators
Low temp indicators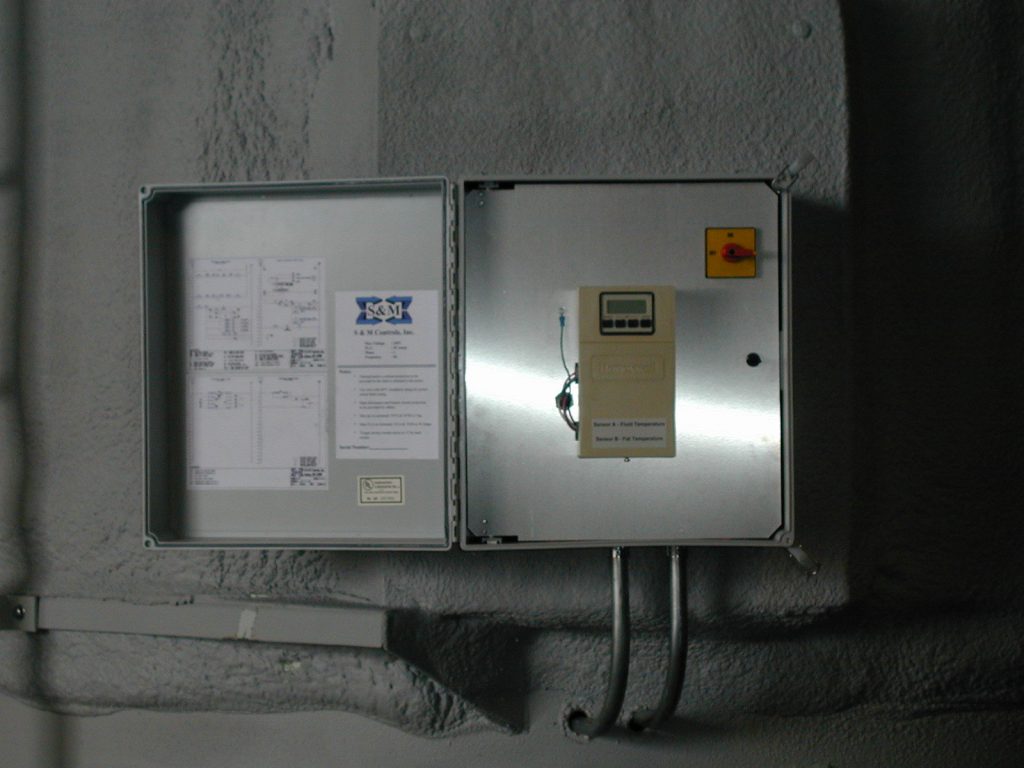 Controls
All of our tanks contain a standard control and electrical package which eliminates the need for costly field wiring. The electrical components are housed in a plastic weather proof enclosure to prevent moisture and to eliminate corrosion.
Components of Panel
UL listed parts and enclosure
Digital temperature control and monitoring
Circuit fusing and distribution
Motor contactors
Valve relays
Meter power supplies
Wiring diagrams
UL listed Equipment
Heating and Pumping Module
The heart of our system consists of a module that we developed to reduce cost and production time on out tanks, while at the same time increasing the reliability. The result was a compact heating system built into the bottom of the tank. The heater itself provides the mounting base for all the components under the tank- from the pumps, to the electrical switches and lights. This allows for easy access to the components and quick assembly or disassembly if needed.
Features
4,500 – 6,000 watt heating system
Components accessible from door
All equipment is suspended
Service light and outlet
Thermostat safety limits
Standard parts and elements
Easy maintenance and service
Bottom fill
Bottom drain
Expansion tank
Pressure gauge
Water circulation pump
Water blowoff
Service disconnects on pumps
Stainless steel valving